Your Guide to a Happy Life as a Veterinarian
As a veterinarian, the ability of you and your team to rise above the day-to-day challenges and achieve success is influenced by much more than technical skills, knowledge, and ability  — the mental well-being of you and your team also plays a critical role.
I Matter is about building up yourself and your team members. It's about recognizing that focusing on your own mental wellness will help you offer more value and better care. More importantly, these strategies can be used by everyone, regardless of whether or not they are currently struggling with mental wellness.
As we learn more about mental health and wellness as a society, we're beginning to understand that veterinarians in particular face many different challenges in practice and receive little training to cope. This is why the Ontario Veterinary Medical Association has created I Matter.
Brought to you by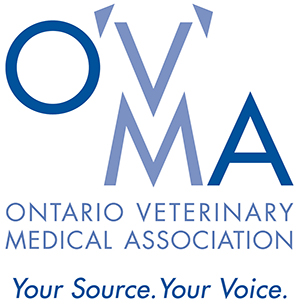 Wellness. Resilience. Care.
I Matter is a platform to equip Ontario veterinarians with knowledge and strategies to help them better cope with and respond to the challenges they face in their professional and personal lives.
Strategies to Improve Your Wellness
Your mental health and well-being are within your control. This page offers a variety of tips and strategies to help manage and improve your wellness.
I Matter
Understanding Mental Health & Wellness
A lot of terms are used when we talk about the issues surrounding mental health and wellness. Let's unpack a few of the most common ones, so we're all on the same page.
Explore
Strategies to Support Your Team Members
The health and well-being of your team matters. This page offers tips for fostering a supportive team culture that supports one another to function as a unit.
We Matter
Strategies for Business Management
Creating a workplace environment that prioritizes employee wellness matters. This page offers tips and strategies that will help your practice reach its goals while supporting employee health, wellness, and growth.
Business Matters
Resources & Support
Looking for more content on wellness? Want to hear stories from your peers? Interested in reviewing this information in other ways? We've developed podcasts, infosheets, and curated other tools to help you.
Resources & Support