Scroll
Strategies to Support Your Team Members
We Matter
The health and well-being of your team matters. This page offers tips for fostering a supportive team culture that supports one another to function as a unit.
Be Mindful of Others' Wellness
Your colleagues could be experiencing issues, yet still be functioning well. Recognize that there are differences between individuals and generations, and veterinarians in various stages of their careers. These people face challenges that you might not be aware of, or understand.
Make sure your team members are aware that there are self-assessment tools and resources available:
This tool, from the Canadian Mental Health Association, offers a general check-in of how you're doing.
Professional Quality of Life Assessment
The American Veterinary Medical Association created this tool for assessing yourself for burnout and compassion fatigue.
The Mood Disorder Association of Ontario offers this simple tool to self-screen for anxiety, depression, or other mood disorders.
You can also use a tracking program or diary to monitor and understand your own mental health. Here are a few great tools to get you started:
Conflict Management & Resolution
This may be needed with a team member or with a client.
Try the ADOBE acronym1:
Acknowledge problems
Recognize that there is a conflict and try to identify the cause. Do you and the client have differing expectations? Differing definition of success?
Discover meaning
Use your open-ended questions! Ask what the client has learned in their own research, and what they expect from you.
Opportunities for compassion
Express empathy, legitimize their thoughts and feelings, and recognize their attempts to cope with the situation.
Boundaries
Boundaries include time, roles, content of the discussion, and physical space and distance. Directly address any discrepancy between you and the client regarding specific boundaries.
Extend the system
When you are unable to resolve the conflict, consider your options for referral or other help.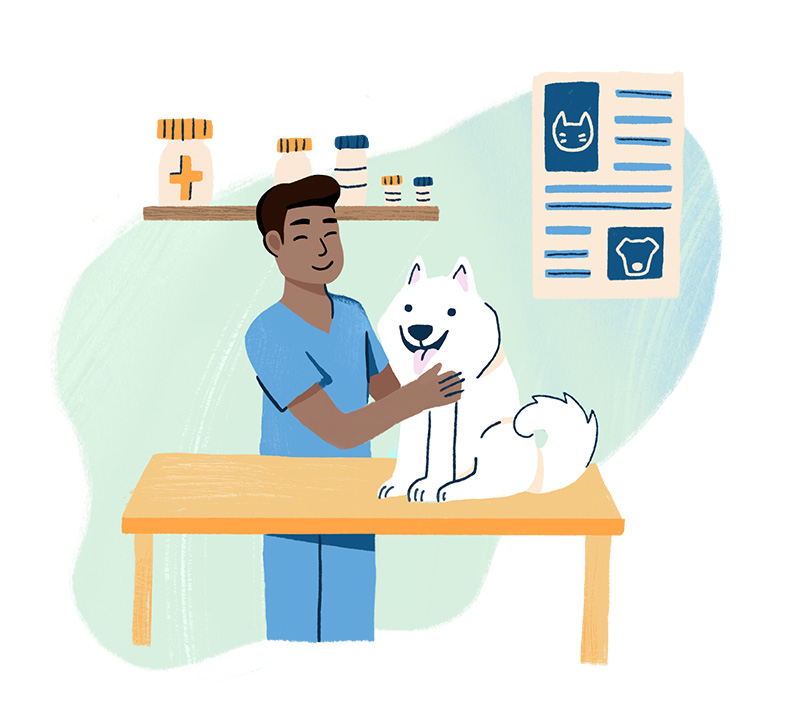 Interested in an Ontario veterinarian's perspective on this topic?
Check out this podcast featuring Dr. Scott Reid – The Importance of Showing Gratitude and Saying 'Thank You'.
Build a Culture of Respect & Civility
"Culture" is a word that gets thrown around a lot, and can be difficult to really pin down. But, it's easy to know when the workplace culture is toxic. You may not be the business owner, or clinic manager, but you play an important role in the clinic when it comes to culture. Here's a few simple things to keep in mind:
Be professional. Sometimes it's the simple things that go the furthest. Even if you are friends outside of the workplace, maintain a professional work environment. This not only helps with professionalism, it helps to set clear boundaries between work and life.
Be respectful. Speak to team members as you would to a client — be polite, and treat team members as you would a patient — with compassion. The old adage, "treat people the way you want to be treated" rings true here!
Express gratitude. Recognize the "wins" as well as "needs improvement"1. When problems do arise, acknowledge that there is a problem in an effort to avoid a deteriorating workplace.
For more information:
Acknowledge Grief
We are all in this profession because we care about our patients and our clients. We invest significant time, energy, and emotion into our work. Everyone will have "that one case" that hits close to home. Recognizing that our work affects us with help us move forward.
It can be hard to reach out and ask for help, or even to acknowledge that we are grieving. You can help your colleagues by offering your support directly. Make it clear to your colleagues that you are there for them, and that expressing emotions is not unprofessional. Most importantly, be empathetic and supportive of your colleagues, and you can expect the same from them.
For more information: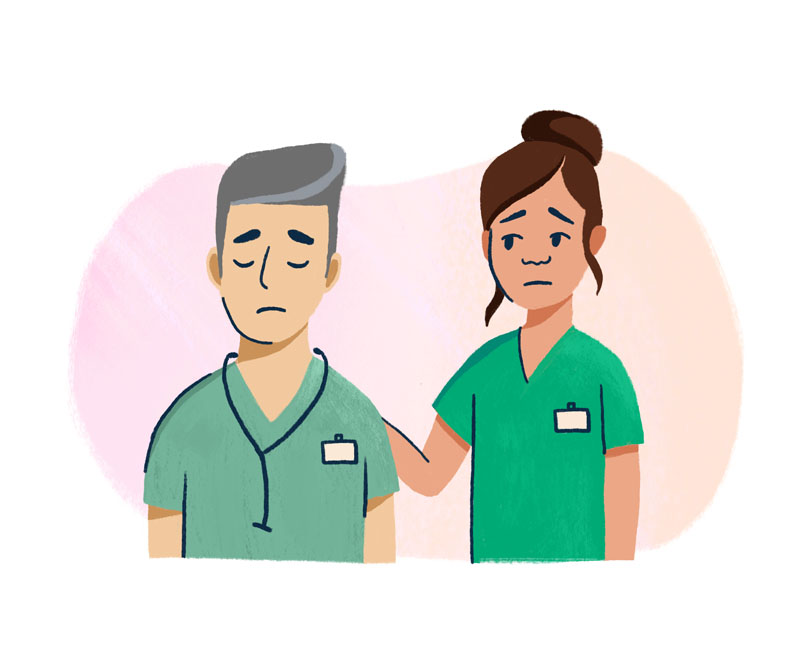 Provide Feedback
Regardless of whether you're the boss, or a colleague, it's critical to provide feedback to your team members. Feedback needs to be provided in a timely manner. It's important to be specific, provide a solution, and follow up. When it comes to the type of feedback, a good rule of thumb is to praise publicly and criticize (constructively!) privately.
Before providing your feedback, make sure to T.H.I.N.K. about it and frame your comments accordingly. You're providing it because it's important to you, and probably for them. So, set both of you up for success by offering feedback in a thoughtful and constructive way.
For more information:
Normalize Self Care
As a team member, you can support others' decisions regarding their own wellness, and promote work-life balance in others. Remind your coworkers that it is okay to take a break! Also consider discussing boundaries by asking:
When is it okay to call you about a case?
When would you prefer not to be contacted?
Respect the break room:
Before you interrupt, ask yourself, "Is this an emergency?" This thinking applies to contacting colleagues outside of normal work hours too. Texts, emails, and phone calls to someone when they are off interrupts their down-time. Can it wait until they are back at the office/clinic? This helps maintain their boundaries and also makes it easier for you to maintain your own.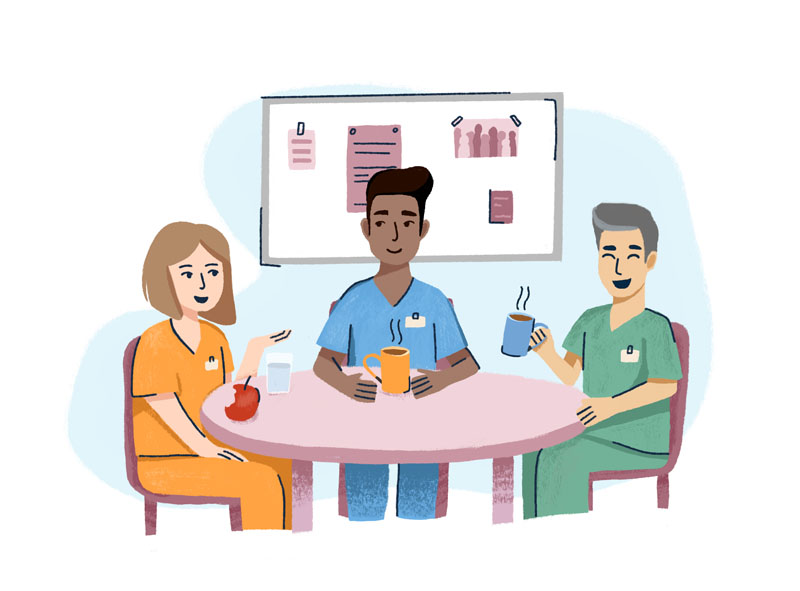 Interested in an Ontario veterinarian's perspective on this topic?
Check out this podcast featuring Dr. Lindsey Patton – Balancing Work and Family to Make Your Career Work For You.
References
Leiter MP, Laschinger HK, Day A, et al. The impact of civility interventions on employee social behaviour, distress, and attitudes. J Appl Psychol 2011;96:1258–1274.)
Morrisey, James K., and Bonita Voiland. 2007. "Difficult Interactions with Veterinary Clients: Working in the Challenge Zone." Veterinary Clinics of North America – Small Animal Practice 37 (1): 65–77. https://doi.org/10.1016/j.cvsm.2006.09.009
Polachek AJ, Wallace JE. The paradox of compassionate work: a mixed-methods study of satisfying and fatiguing experiences of animal health care providers. Anxiety, Stress Coping 2018;31:228–43.